Fair & Responsible Banking
Treliant's Fair & Responsible Banking team consists of former bankers and regulators.
Our highly experienced team is uniquely positioned to guide and partner on any fair and responsible banking, CRA, or HMDA challenge. We offer analytical, advisory, assessment, and assurance services. We can help you proactively strengthen fair lending, fair housing, Community Reinvestment Act (CRA), Home Mortgage Disclosure Act (HMDA), and Unfair, Deceptive, or Abusive Acts or Practices (UDAAP) programs; prepare for compliance examinations; and resolve regulatory concerns.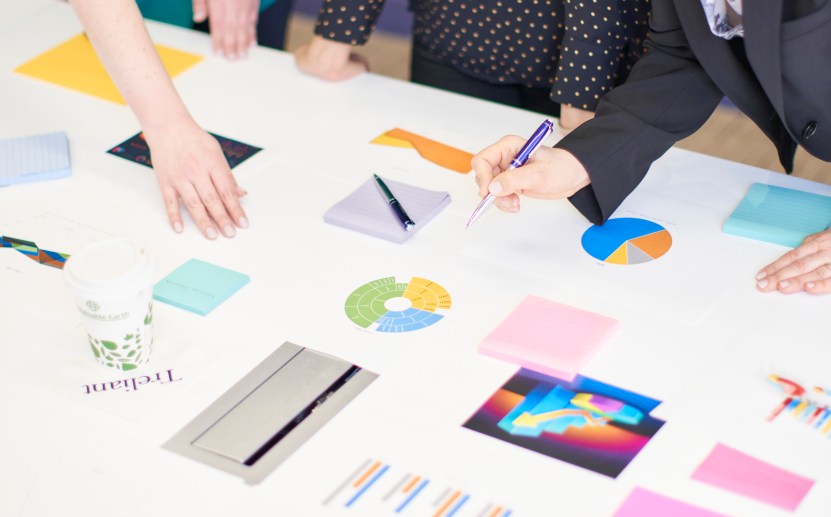 Redlining Reviews for Nationwide Lender
Treliant performed fair lending statistical analytics for a nationwide lender to identify target markets, peer groups, and potential redlining risk related to its Home Mortgage Disclosure Act Loan Application Register (HMDA-LAR) portfolio. We subsequently performed a market penetration review on the target markets, analyzing unique data sets (e.g., third-party channels and marketing data) to identify opportunities for increasing mortgage lending activities in majority-minority areas in each target market.
Compliance Management System (CMS) Builds and Evaluations for Regional Bank
Treliant conducted an independent review of a regional bank's fair lending program to evaluate fair lending risk in its small business lending operations and its Unfair, Deceptive, or Abusive Acts or Practices (UDAAP) compliance readiness, in preparation for potential supervision (upon reaching the $10 billion asset threshold) by the Consumer Financial Protection Bureau (CFPB).
Examination Readiness and Response for Community Bank
Treliant assisted a community bank in resolving administrative actions and supervisory criticisms of the bank's credit markets, geographic lending patterns, fair lending audit program, and compliance audit procedures. The review results yielded observations and recommendations for written responses to the bank's regulator as well as risk management strategies.
We know fair and responsible banking, regulatory expectations, and the supervision and enforcement environments.
Our subject matter experts have:
Implemented or evaluated fair and responsible banking programs at a wide range of financial services companies, e.g., community banks, large banks, FinTech companies, mortgage companies)

Performed independent regression analyses, redlining reviews, and model validation services, 

often in partnership with law firms, for all types of loan portfolios, e.g., mortgage, indirect auto, small business, credit cards, and other consumer loans and lines of credit

Prepared compliance teams for fair lending and CRA examinations, assisted with written 

responses on regulatory matters, and implemented corrective actions

Conducted fair lending comparative file reviews
Our Services
Treliant has a proven track record of consulting in the following areas:
Our Services
Examination Readiness and Response
Exam Preparation

Examination and Audit Response, including Issue Resolution, Action Plans, and 

Remediation

Design, Follow-up, and Verification of Action Plan Effectiveness

HMDA and CRA Data Integrity ("Data Scrubs")

Data Collection Process Improvement
Our Services
Redlining Analytics and Assessment Area Reviews
Development and Evaluation of Assessment Areas, Service Areas, Credit Markets, and 

Reasonably Expected Market Areas

Lending Patterns for All Loan Types

Loan Servicing Outcomes

Deposit Patterns

Branch Placement

Marketing Coverage

Statistical Analysis 

Mapping
Our Services
Risk Assessments
Objective Ratings

Identifying and Evaluating Controls

A Proven Formalized Methodology

Fair Lending Risk Statements and Questionnaires

Fair Housing Risk Statements and Questionnaires

UDAAP Risk Statements and Questionnaires

Risk Performance Outputs for Management and Regulatory Reporting

Flexible Platform for Manual or Automated Integration with Governance, Risk, and Compliance (GRC) and Enterprise Risk Management (ERM) Systems
Our Services
File Reviews
Matched Pairs, Statistical Sampling, or Outliers

Independent or as Corollary to Regression Analysis

Second Reviews of Denied Applications for Credit or Loss Mitigation

Exceptions and Overrides Monitoring

Mortgages, Consumer Loans, Small Business Loans, or Commercial Loans
Our Services
Community Reinvestment Act (CRA) Compliance
CRA Program Assessments

Assessment Area Evaluations

Branch Network Reviews

Geographic and Demographic Penetration Analyses

Performance Context Development

Data Validation and Data Integrity Reviews of HMDA Data, CRA Microdata, and

Community Development Lending and Investments
Our Services
Home Mortgage Disclosure Act (HMDA) Data Integrity and LAR Filing
Geocoding
Data Integrity Review and Scrubs
LAR Filing
Our Services
Fair and Responsible Banking Training
Development of an Ongoing Training Program for Fair Lending, UDAAP, Community 

Reinvestment, and Community Development

Job-Specific Content Tailored to your Financial Services Company
Ready to Talk?
Treliant works closely with its clients to understand their needs and design an appropriate work plan and approach to each engagement. Learn more when you connect with our team.