Source: NationalMortgageNews.com
Treliant Takeaway:
Treliant's Regulatory Compliance & Risk Management (RCRM) team can help with any mortgage servicing needs. Whether you need due diligence on potential purchases, conversion assistance, or help with the transfer itself, Treliant can help.
Highlights:
On Wednesday, February 8, 2022, Bonnie Sinnock's National Mortgage News reported that "large servicing portfolio trades drove extraordinarily high volumes in January, with some priced at high multiples not seen in over a decade, according to servicing brokerage reports."
Incenter reported two large multibillion-dollar portfolios coming in at multiples over five.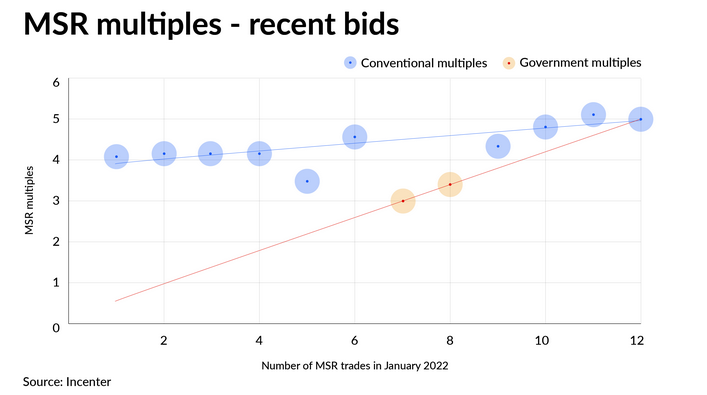 Mortgage servicing assets are "now appreciating in value due to a marked reduction in their rate-related prepayment risk," reports NMN.
"With mortgage rates just above 3.5%, we estimate that roughly 16% of mortgages have a rate incentive to refinance down from 25% last month," KBW researchers Bose George, Thomas McJoynt Griffith and Michael Smyth said in a report.
With less refinances, increased rates, and delinquency rates "officially returned to pre-pandemic levels," the market for mortgage servicing rights has drawn both traditional and non-traditional investors. "The amount of capital that is coming from the nonbank side is significant," said Tom Piercy, president of national enterprise business development at Incenter.
The average MSR portfolio trades at about 3.5 times the purchase price expressed as a percentage of the loans' unpaid principal balance, divided by the servicing fee. It will be interesting to see whether multiples of 5 can be reached in 2022.