Treliant has an industry-leading team of regulatory compliance experts.
Our people include former CCO's from banks and FinTech companies who have hands-on experience building and enhancing compliance programs. We also have a seasoned history of working with law firms on issues ranging from remediation projects and regulatory applications to all aspects of litigation. 
Treliant's diverse team and experience enables us to work with a variety of banks and FinTech companies to manage or improve any aspect of compliance management programs. This includes day-to-day monitoring and testing as well as conducting risk assessments, model validations, training, and remediations of any kind. We also assist clients of all sizes to prepare for and manage examinations and regulatory relationships.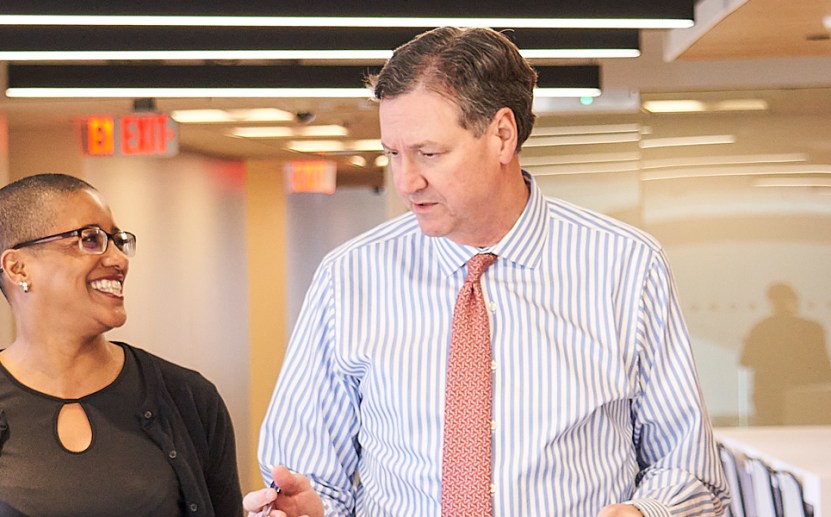 Comprehensive Assessments, Reviews, and Trainings
We assessed a Top 10 U.S. financial institution's complaint 

management system to review its baseline state and perform a gap analysis 

between the system and CFPB recommendations, resulting in steps to 

strengthen the system.

Conducted a comprehensive review for a Top 5 U.S. bank of its retail and credit card product offerings and compliance practices. The review included insurance, ancillary products and services, and promotions and marketing, resulting in recommendations for action to ensure compliance with state and federal regulations.
Delivered four comprehensive training programs at a large financial institution covering UDAAP. Extensively utilizing case studies, these UDAAP University programs resulted in employee-wide understanding of UDAAP regulatory requirements.
Performed a comprehensive compliance risk assessment at a multi-bank holding company. Developed a methodology to conduct multiple risk assessments concurrently that roll up at the holding company level. Treliant developed risk statements, inherent and residual risk attributes, and a scoring methodology that appropriately identified areas of risk.
Performed a comprehensive risk assessment for a national lender of all compliance practices. Services included a review of emerging issues surrounding Unfair, Deceptive, or Abusive Acts or Practices (UDAAP) and the CFPB, an assessment of UDAAP best practices, and the creation of an action plan to improve the client's regulatory compliance policies to meet UDAAP, CFPB, and other national standards.
Compliance Training
We provided compliance program training to a growing mortgage company related to all consumer protection laws and regulations. Our team guided them in best practices,recent industry developments, and expertise on similar training exercises, resulting in a company-wide understanding of federal regulations and preparation for an upcoming FDIC examination.
Change Management
Performed a Fair Debt Collection Practices Act (FDCPA) change management initiative for a large bank while matching the goals of its business units with the proposed new FDCPA rules. Services included documenting expected rule changes, conducting training seminars, developing a project plan, developing training for future employees, gap analysis, assessing current technology and systems, and providing recommendations for ranking risk.
Our Services
Treliant has a proven track record in compliance consulting in the following areas:
Our Services
Perform Risk Assessments
Our Services
Develop, Enhance, and Assess Regulatory Compliance Programs
Compliance Management Systems

Complaints

Lines of Defense

Third-Party Oversight

Structure and Staffing Assessments

Change Management

Marketing Reviews

New Product/Service Reviews

Whistleblower Reviews

Retail Sales Practices
Our Services
Examination Assistance
Readiness Reviews
Strategic Assistance
Remediation
Responding to Examination Findings
Our Services
Perform Compliance Regulations
As part of the First, Second or Third Line of Defense
Consumer Compliance Regulations
Our Services
Mergers and Acquisitions
Due Diligence
Staff Augmentation
Develop Integration Plan
Community Reinvestment Act/Fair Lending Assessment
Our Services
Develop and/or Perform Compliance Training
Staff
Management
Board of Directors
Our Services
Staff Augmentation & Secondment
Short-term and Long-term
Junior to Executive Level
Our Services
Trusted Advisor
Advisory and Strategic Consultation on General and Complex Regulatory Matters
Ready to Talk?
Treliant works closely with its clients to understand their needs and design an appropriate work plan and approach to each engagement. Learn more when you connect with our team.